Fuelman Fleet Card
FUELMAN GIVES YOU A Better way to Control Fuel Expenses
Use a nationwide network of low-priced fuel and maintenance locations
Track and monitor fleet fuel expenses by vehicle and driver
Consolidate all your fleet expenses with one report, making it easier to manage your business
Access your account anywhere, anytime with a detailed online accound management tool
A Proven Method - New Fleet Card Programs... See which Fits your Fleet...
Program designed for Onsite Automated Customers
Consigned Fuel Program
Wholesale Rack Pricing
OPIS Oil Price Information Service Price Verification 
2. Discount Advantage Card 
Program Designed for Fleets with 650 Monthly G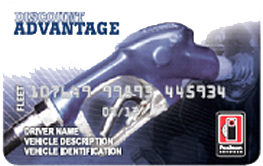 allons Range:
Save $.05 Cents off Retail Price Per Gallon
Max 8000 Gallons Annually
Rebate Paid Quarterly
3. Diesel Advantage
Program for Diesel Fleets Large or Small: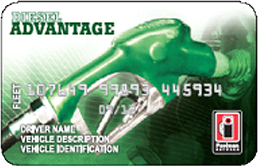 Save up to 15 cents/gallon on diesel fuel with wholesale based pricing
Save at least 4 cents/gallon on diesel fuel for the first twelve months
Program Designed for Fleets with a combination of Gas and Diesel:
Save Up to $.05 Cents Rebate Off Retail Price per Gallon
Rebate Based on Monthly Gallons Tier
Fuelman has been among the most known and trusted fleet cards in the industry and is now offering new fleet cards programs targeted to specific fleets. Fuelman is a trusted provider of fuel cards for all sized fleets with both diesel and unleaded fueling needs. Fuelman FleetCards are accepted across the Fuelman Network of 50,000 nationwide fueling stations and 20,000 maintenance sites. No matter where you fuel, your purchases are conveniently consolidated into one easy report and tracked by driver and vehicle. 
View online at www.fuelman.com
11203 Proverbs Avenue | Baton Rouge, LA 70816 | Ph: 800.349.0170 | Fax: 225.952.7901